Regular price
Sale price
$6.99
Unit price
per
Sale
Sold out
Smells Like: 
A fresh, bright, and balanced blend of grapefruit, orange, and lime.
Exfoliants: None
Handmade by our Wizards using a signature blend of oils and shea butter to buff your favorite soap with these benefits:

Cold process retains vitamins for healthy skin
Super moisturizing lather

Actually soap, not chemical detergent
Each bar is approximately 4.5 ounces.
When you use this soap, add 1d4 to animal handling checks until your next long rest
Perfect after a long dungeon crawl!
Ingredients

(All Natural, Vegan) Vegetable Oil Blend (Olive Oil, Organic Sustainable Palm Oil, Coconut Oil, Shea Butter), Water, Sodium Hydroxide, Natural Fragrance Oil Blend ( Orange Essential Oil, Lime Essential Oil, Grapefruit Essential Oil, Natural Fragrance), Illite Clay, Kaolin Clay, Aloe Vera
Satisfaction Guarantee

We promise that you'll love your loot, or its on us!
Lore

There is only one Dragon Turtle in the Realm so large, it can be mistaken for an island. An orchard of grapefruit, orange, and lime growing on its back has changed the way it smells forever.

It's scented scales are said to bring luck and fortune, but getting one is no easy task.

Can you claim one for yourself?


View full details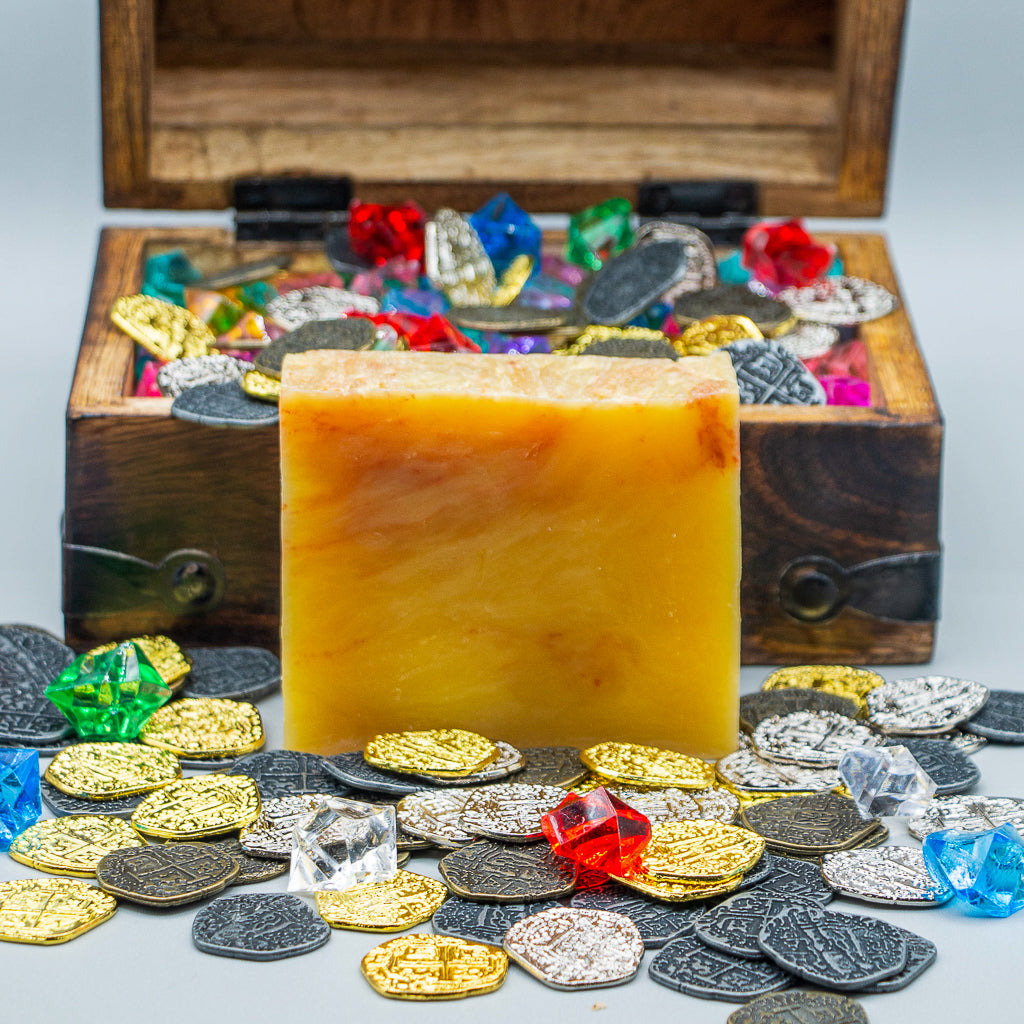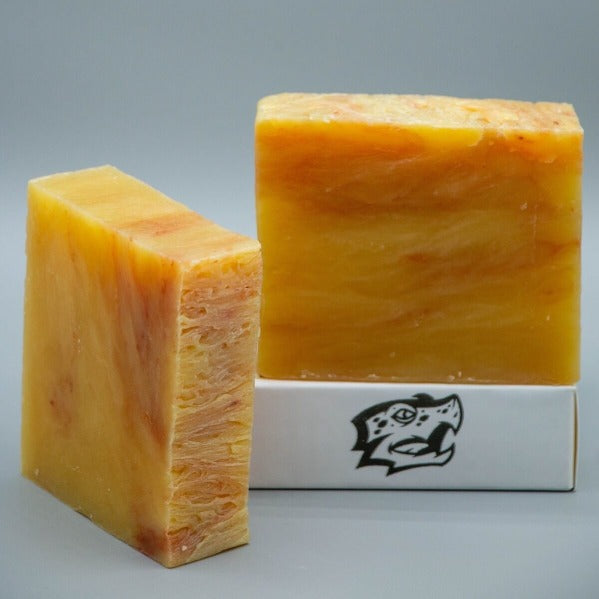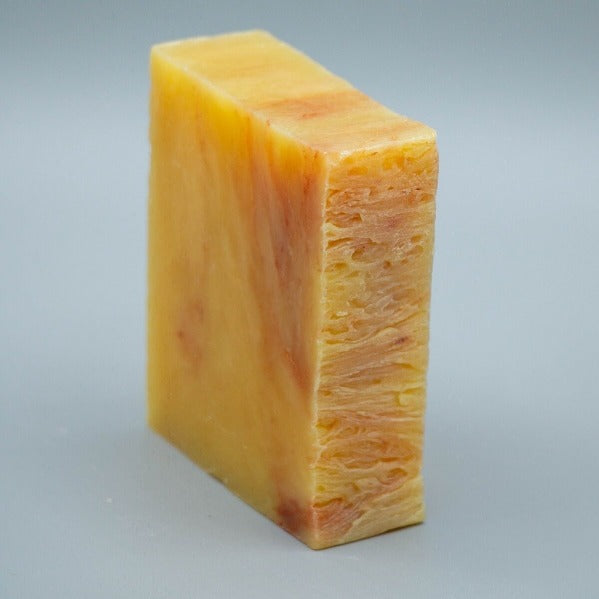 My new go to soap
I've been using dungeon soap for awhile now and hadn't tried dragon turtle scales until now. It has such a refreshing citrusy scent that I love! This will be my summer soap for sure!!
Who knew scales would smell so good?
The fragrance of Dragon Turtle Scales soap has made this my go to in the morning. It's just so refreshing and sets the tone perfectly fit the rest of the day. Get yourself a couple of bars right now and start your day off right!
Incredible
I have very dry skin and this soap is incredible. Not only does it smell amazing but my skin feels so refreshed and hydrated after. Will never get other soap again!
Actually awesome soap
I used to use body wash, but after trying out Dungeon Soap I've been using this and it's amazing. Can actually feel the difference it makes on my skin, and it smells amazing. Subtle and really fresh. Also really like the Kraken one - these guys make great stuff. 10/10.
orange creamsicle dreams :)
I am obsessed with this soap, it's definitely my favorite scent of the ones I've tried from Dungeon Soaps! It's definitely citrusy and reminds me of an orange creamsicle, which is a scent I absolutely love. The color is really bright and almost looks like a block of amber, and I love the cute little dragon on the packaging. One thing I've noticed about this soap is that it's fairly soft, so it works best for me as a hand soap next to the sink instead of using it in the shower. If you do want to use it in the shower, make sure you don't leave the soap under the running water because it will "melt" pretty quickly. The nice thing about it being so soft though is that it leaves your skin feeling really moisturized.