Regular price
Sale price
$6.99
Unit price
per
Sale
Sold out
Smells Like: A complex blend of mountain air, patchouli, and amber musk. With a touch of sweet spice, tobacco and vanilla

Exfoliants: None
Handmade by our Wizards using a signature blend of oils and shea butter to buff your favorite soap with these benefits:
Cold process retains vitamins for healthy skin
Super moisturizing lather

Actually soap, not chemical detergent
Each bar is approximately 4.5 ounces.
When you use this soap, add 1d4 to constitution saving throws until your next long rest
Perfect after a long dungeon crawl!
Ingredients

(Vegan, Magic*) Vegetable Oil Blend (Olive Pomace, Organic Sustainable Palm Oil, Water, Coconut Oil), Sodium Hydroxide, Fragrance, Shea Butter, Titanium Dioxide, Kaolin Clay, Ultramarine, Mica, Chromium Oxide, Iron Oxide
Satisfaction Guarantee

We promise that you'll love your loot, or its on us!
Lore

A secret Dwarven Passage through the world's oldest mountains has remained a mystery to outsiders, for ages. It does exist, but the journey to the gates is perilous if you do not know the way.

They say the passage is still alive with the scents of ancient Dwarven celebrations.

Will you unlock their secrets?
View full details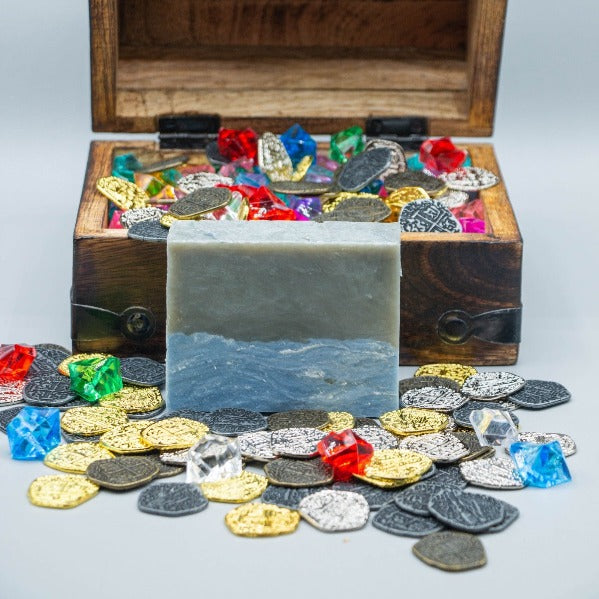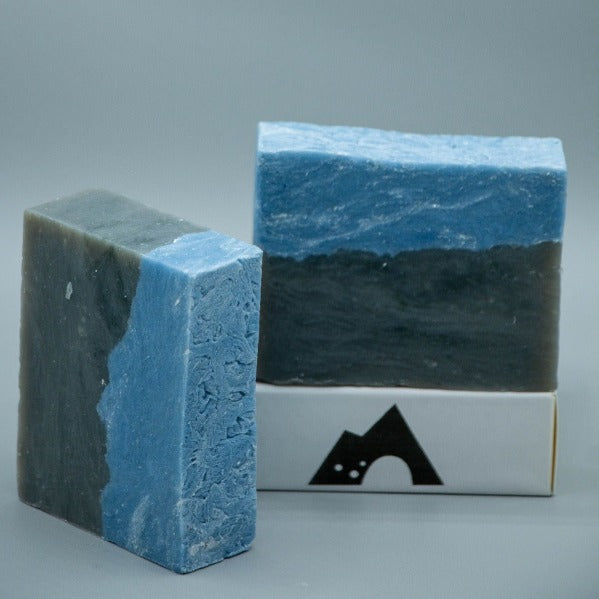 Makes me want to mine for precious metals
Great dwarven scent
I received a sample of this with my last order, and I was surprised at how much I liked the scent. It does give me the sense of going through the mountains. The sample itself lasted longer than I expected, and I'm still using the remnants as hand soap. I would definitely buy a full bar of this.
Dwarven Luxury for Everyone!
For Cleric Vistra there's no better cure after a long day of turning the dead, reviving the always in trouble rogue, and bashing in orc skulls than a nice hot bath and a bar of Dwarven Passage. The strong scents of amber musk and patchouli, mixed with subtle notes of spice, tobacco, and vanilla are as reviving as her own Cure Wounds spell. The best part of Dwarven Passage is its overall refreshing blast of mountain air which always takes Vistra back to her homeland in Citadel Felbar. If you can't take a bath in the fabled hot springs of Citadel Felbar than at least grab yourself a bar of Dwarven Passage and a tankard of ale and settle in for a relaxing hot bath in whatever inn or castle you find yourself residing.
Amazing and subtle.
I'll start by saying I'm a soap addict, and ALL the smelly good stuff, but usually my hyper reactive skin can't handle heavy fragrances. With that said...This soap is unbelievable! I go between more flowery smells to more musky styles, and this scent is divine. It's usually my go-to in the shower. It has this...stoney quality about it and yet super clean. But how does my hyper sensitive skin like it? Loves it. No problems at all, I feel clean but not dried out, not a single reaction to the fragrances, and am left will a subtle scent afterwards. It's some good stuff!
Oh, That's Soap!
I got a few different scents and the Dwarven passage is the first one I used. A nice fresh scent that even my fiance noticed. Feels good on skin and smells good. Recommend.