Regular price
Sale price
$6.99
Unit price
per
Sale
Sold out
Smells Like:
Icy notes of peppermint and menthol, with musky notes of a warm amber and bourbon
Exfoliants: Pumice (High Level)
Handmade by our Wizards using a signature blend of oils and shea butter to buff your favorite soap with these benefits:
Cold process retains vitamins for healthy skin
Super moisturizing lather

Actually soap, not chemical detergent
Each bar is approximately 4.5 ounces.
When you use this soap, add 1d4 to dexterity saving throws until your next long rest
Perfect after a long dungeon crawl!
Ingredients

(Vegan, Magic*) Vegetable Oil Blend (Olive Oil, Organic Sustainable Palm Oil, Coconut Oil, Shea Butter, Avocado Oil), Water, Sodium Hydroxide, Pumice, Fragrance Oil Blend (Fragrance, Peppermint Essential Oil), Bentonite Clay, Salt, Menthol, Ultramarines, Iron Oxide
Satisfaction Guarantee

We promise that you'll love your loot, or its on us!
Lore

Stories of Krakens are commonplace around the realm, urban legends told mostly in jest. If you listen to the stories, they come in all shapes and sizes. Any who believes can tell you that's true.

But only a few sailors worth their salt can tell you every Kraken smells the same, like icy peppermint and menthol.

Dare you face off with the mighty Kraken?
View full details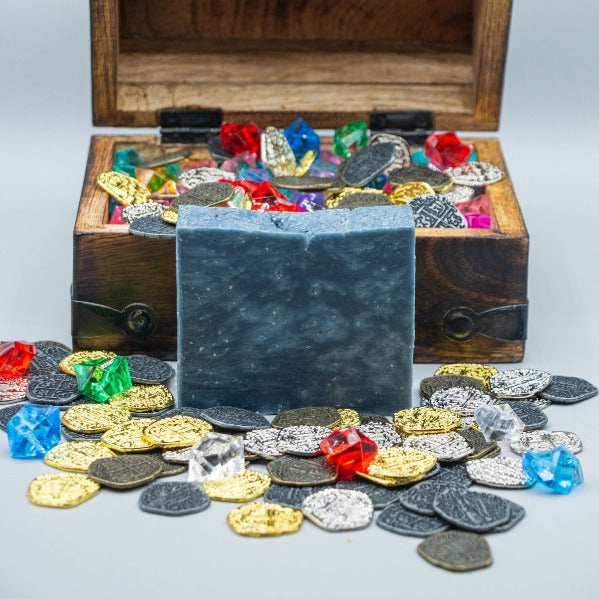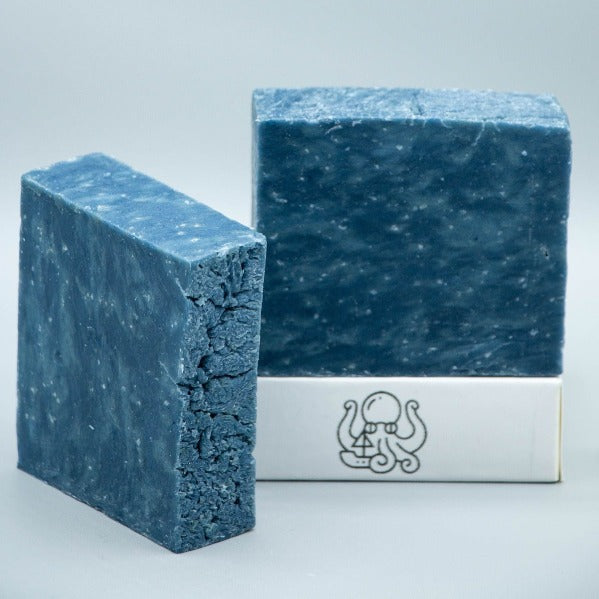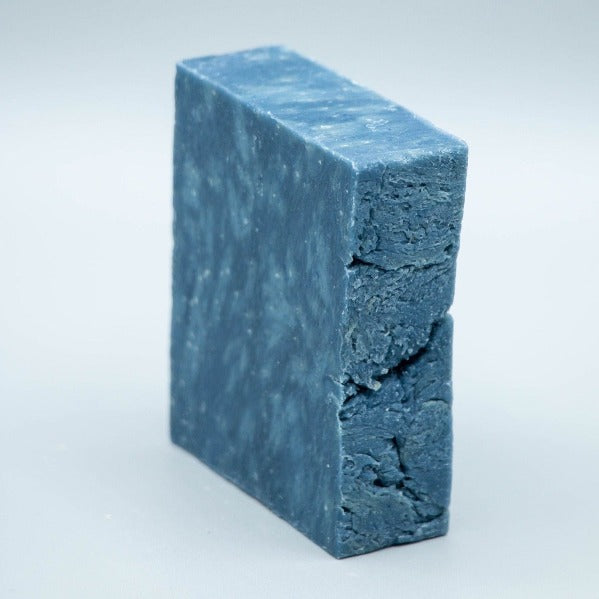 Honestly some of the best soap I've used in ages. Owner included a hand written note with it which I greatly appreciated and im absolutely going to buy from them again.
Woke me the f up this morning
If you're having a bad day, a tough day, a bad hair day, a day you just want to sleep off or even a good day your body is begging for Kraken's Wake. Be warned though- you'll smell that menthol and trust me you will feel that pumice. I highly recommend going lightly on your face and then as lightly or as harshly on your body as you wish. First it starts off mildly painful if you aren't used to it, then it feels wonderful. This is the soap that other soaps promise to be but don't come close. Will you smell mentholated no you will not. You will feel awesome as in go out and rescue that prince/princess and conquer the world good. I feel awesome, and soft and refreshed. Get it, own it, and use. And though you can smell the menthol, you won't be smelling like menthol. You will just be smelling like you only better.
A top tier exfoliant!
As someone who likes a bit of grit with their soap, the Kracken's Wake does not disappoint. I love the way my skin smells and feels after using the Kracken's Wake bar soap. The exfoliating properties leave my skin feeling extra soft and gives me that after-shower "glow". I will definitely be purchasing more.
The best one
Hard to choose between a few different options but ultimately ended up with Krakens Wake. It smells amazing and after every shower the whole house gets this burst of freshness! Ive been pleasantly surprised with how long the bar has lasted! On shower 10 and still on bar 1. My wife loves it too, particularly that its an exfoliant, so well probably double order next time. Highly recommended
Release the Kraken!
What grabbed my attention was the musky amber and bourbon notes and the high exfoliating qualities, and it did not disappoint! This is my go-to soap when I need a good scrubbing.