Regular price
Sale price
$6.99
Unit price
per
Sale
Sold out
Smells Like: A
pleasant blend of floral scents. Like walking through a summer botanical garden
Exfoliants: None
Handmade by our Wizards using a signature blend of oils and shea butter to buff your favorite soap with these benefits:
Cold process retains vitamins for healthy skin
Super moisturizing lather

Actually soap, not chemical detergent
Each bar is approximately 4.5 ounces.
 When you use this soap, add 1d4 to medicine checks until your next long rest
Perfect after a long dungeon crawl!
Ingredients

(Vegan, Magic*) Vegetable Oil Blend (Olive Oil, Organic Sustainable Palm Oil, Coconut Oil, Shea Butter), Water, Sodium Hydroxide, Fragrance, Titanium Dioxide, Ultramarines, Dye, Mica, Illite Clay, Kaolin Clay
Satisfaction Guarantee

We promise that you'll love your loot, or its on us!
Lore

The Majestic Gardens are kept under a constant guard, with only a select few allowed to come and go. The Gardens are so lush, you can smell the flowers for miles.

The thing is.. no one knows why the Gardens are under such tight security.

Can you figure out a way inside?
View full details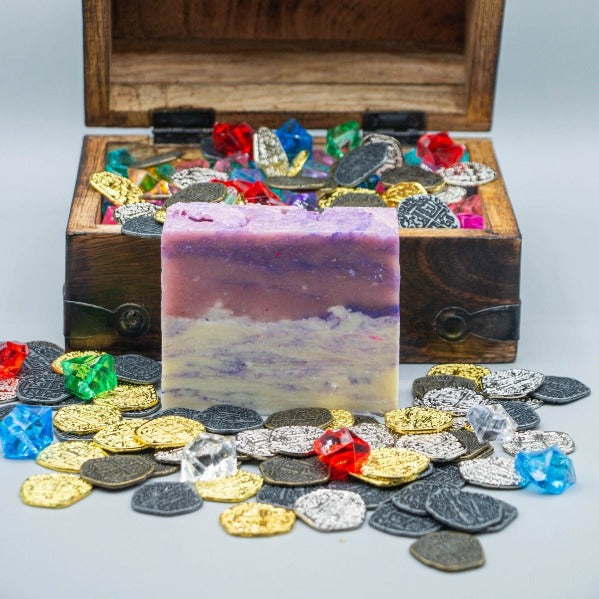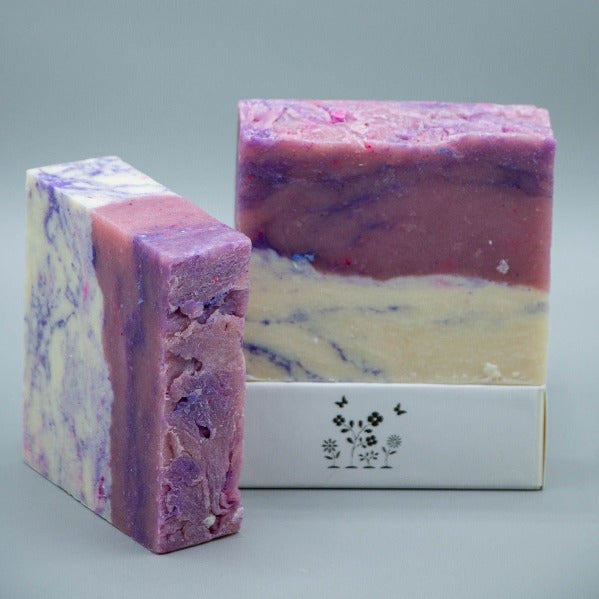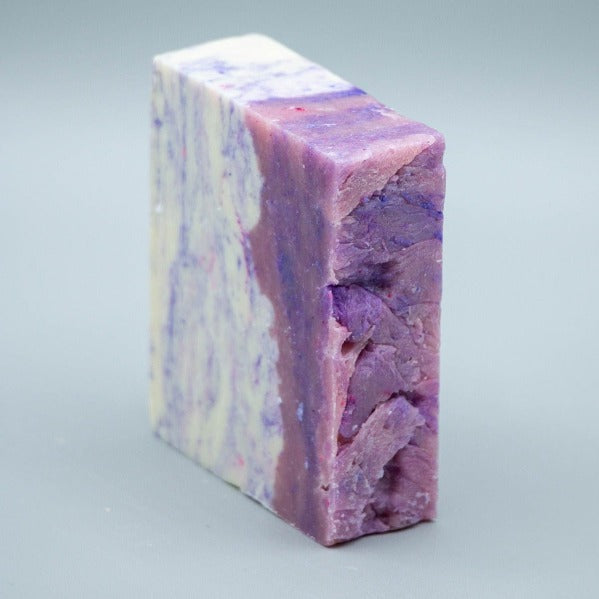 Gently floral.
This is my "pampering in a long bath" soap. The floral notes are to die for, it smells like you'd imagine an over abundant cottage garden would smell like. A gentle wafting of flowers on the breeze. Gorgeous scent and super gentle on my skin.
like a field of flowers
This soap is awesome and smells floral in a delicate way that isn't overwhelming and lingers on your skin throughout the day. It also makes your bathroom smell great if you use it in the shower! I love how soft it makes my skin feel without making me feel like there's a greasy residue left on my skin.
Beautifully Floral
Majestic Gardens has an amazing floral scent, gardenia is one of my favorites and the smell was spot on! I couldnt wait to use it and it did not disappoint. The soap has a beautiful aroma that made me and my bathroom smell great! The scent wasnt overpowering after I used it and it made my skin feel super soft.